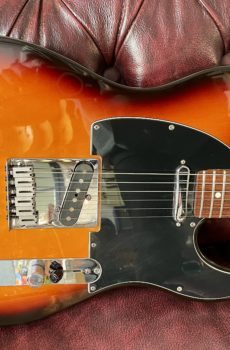 Here's near mint condition 1994 Fender Telecaster Standard made in USA in a nice dark sunburst. It has a beautiful rosewood fingerboard, with a maple neck and an alder body. This workhorse of a guitar will follow you everywhere, from the studio to the stage !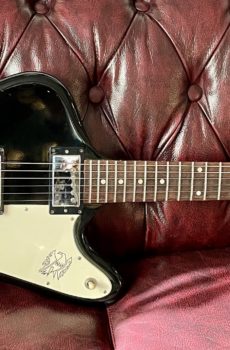 Here's a really cool classic ! An Ebony Firebird Studio from 2008, in great condition, with its original hard shell case.
The specs are the Gibson classics, with a rosewood fretboard, mahogany neck and body and the 496TR / 500T pickups combo.
This guitar sounds rock'n'roll and hell, it even looks rock'n'roll !
Restez en contact
Find us at the office
Rue du Pont-Suspendu 10, 1700 Fribourg
Give us a ring

téléphone: +41 79 128 67 21
Lundi fermé
Mar -Ven 11:00 - 19:00
samedi 09:00-16:00 
dimanche fermé